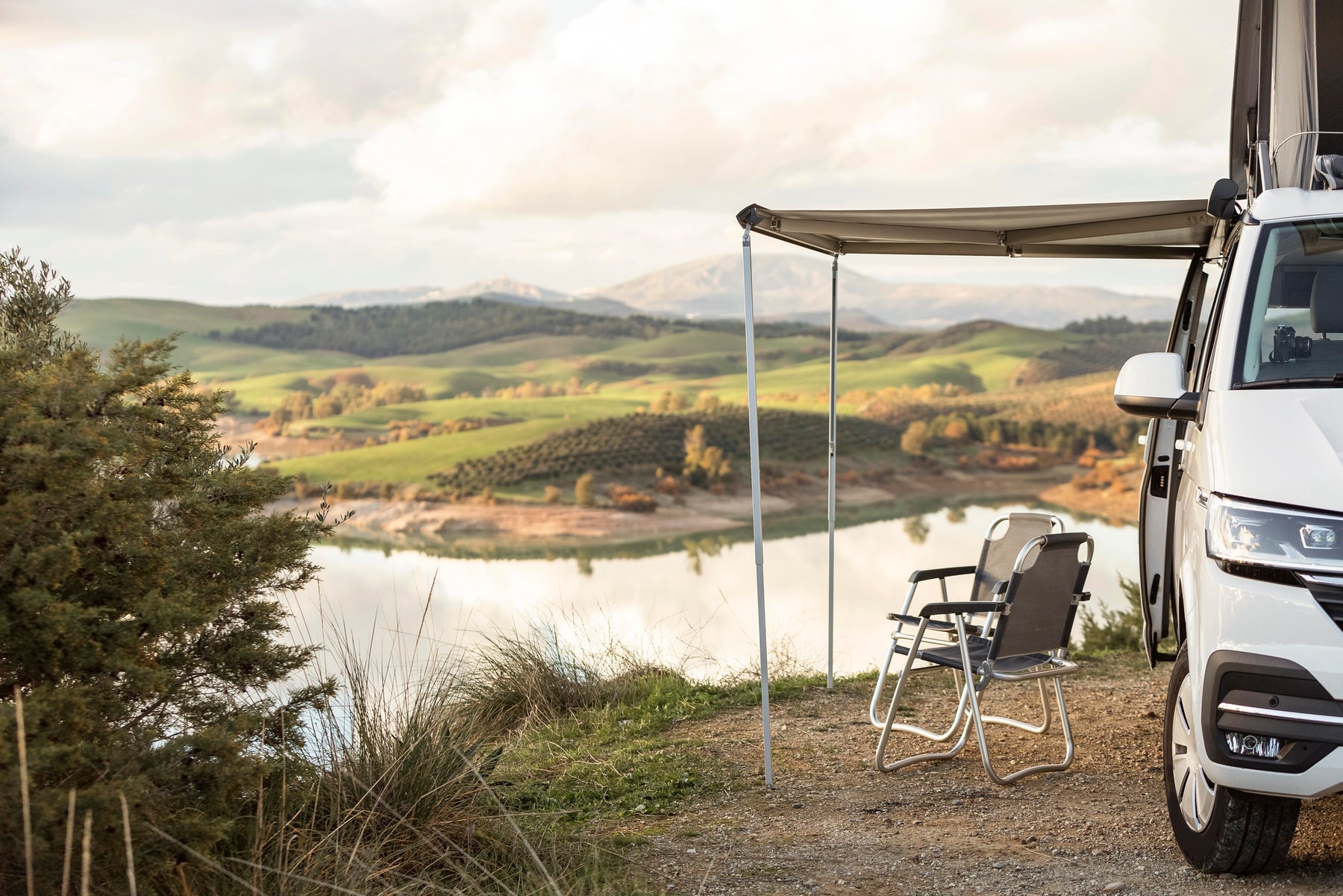 The Most Useful Caravan Accessories
Are you a passionate caravan enthusiast, always on the lookout for top-notch caravan accessories to elevate your outdoor adventures, especially at caravan parks? At Aussie Traveller, we recognise that the right caravan accessories, including the most popular caravan accessories, can significantly enhance the comfort, convenience, and overall enjoyment of your journeys.
Whether you're a seasoned caravanner or new to the world of camping, there's always an opportunity to enhance your home away from home with premium, useful caravan accessories from Aussie Traveller. Join us as we explore the essential caravan accessories that can transform your caravan into a mobile sanctuary, granting you the freedom to explore effortlessly.
The Best Caravan Park Accessories for Your Next Caravan Trip
Enhancing your caravanning holiday experience with the latest useful caravan gadgets and popular caravan accessories is essential for elevating your outdoor camping trip lifestyle and making the most of your adventures.
Your caravan is more than just a vehicle; it's your portal to adventure, relaxation, and cherished family moments. So whether it's in a caravan or RV, or camping in a tent under the stars, you need our useful camping gear for your next big adventure.
At Aussie Traveller, we understand the significance of having the best and most useful caravan equipment and accessories. We strive to offer a range of top-quality caravan RV accessory options to ensure your caravanning experience is both enjoyable and stress-free.
Whether it's a must-have caravan gadget like a portable solar panel or other essential caravan accessories like a caravan washing machine, we've got you covered for your next adventure.
Useful Off-Grid Camping Caravan Accessories
Having the right caravan gear can make all the difference in your journey's comfort and convenience when bush camping.
One must-have caravan accessory that has become increasingly popular among enthusiasts is the fixed or portable solar panels, a game-changer for those looking to camp off-grid. This innovative caravan gadget harnesses the power of the sun, providing a sustainable energy source to keep your caravan running smoothly even in remote locations. Other caravan accessories can include:
Camp chairs and furniture
Fire and Safety kits
Caravan reverse cameras
Floor Matting
Portable toilets
Quality head torch
Caravan jack and stabilisers
Water pump
Tow vehicle equipment
Awning De-flappers
Useful Camping Trip Accessories For Caravan Parks
When it comes to planning your camping trip, the most popular caravan accessories for caravan parks include the essentials that provide both comfort and convenience. Caravan parks provide an excellent base for your outdoor adventures, and having the right accessories can enhance your experience significantly. Consider adding a spare portable fridge to your list, ensuring you have enough space to store all your essentials and keep your beverages cold during your camping holidays.
For those who prefer to have the convenience of clean clothes on the go, a caravan top-load washing machine can be a game-changer. Additionally, a caravan awning can provide much-needed shade and shelter for outdoor activities. Don't forget about bike racks, which are perfect for storing bikes after exploring the scenic surroundings of caravan parks. Other caravan accessories can include:
Camping floor mats
Anti-flap kit and Curved Roof Rafters
Caravan mattress
Caravan levelers
Fire blanket
Storage Boxes and Bags
LED lighting
At Aussie Traveller, we offer a wide range of caravan components, awnings, and accessories to make your caravan park camping trip comfortable and enjoyable.
Buy Aussie Traveller Must-Have Caravan Accessories
Investing in the best caravan accessories, from essential safety gear like a fire extinguisher to convenient essentials like a caravan washing machine, can truly transform your caravanning experience. At Aussie Traveller, we take pride in offering a wide range of top-quality useful caravan accessories to enhance your journeys and ensure your peace of mind.
Don't miss out on the opportunity to equip your caravan with must-have caravan accessories that can make all the difference. Explore our selection today and embark on your caravanning adventures fully prepared. Your comfort, safety, and enjoyment are our priorities. Choose Aussie Traveller for your caravan accessory needs, and make each trip a memorable one.