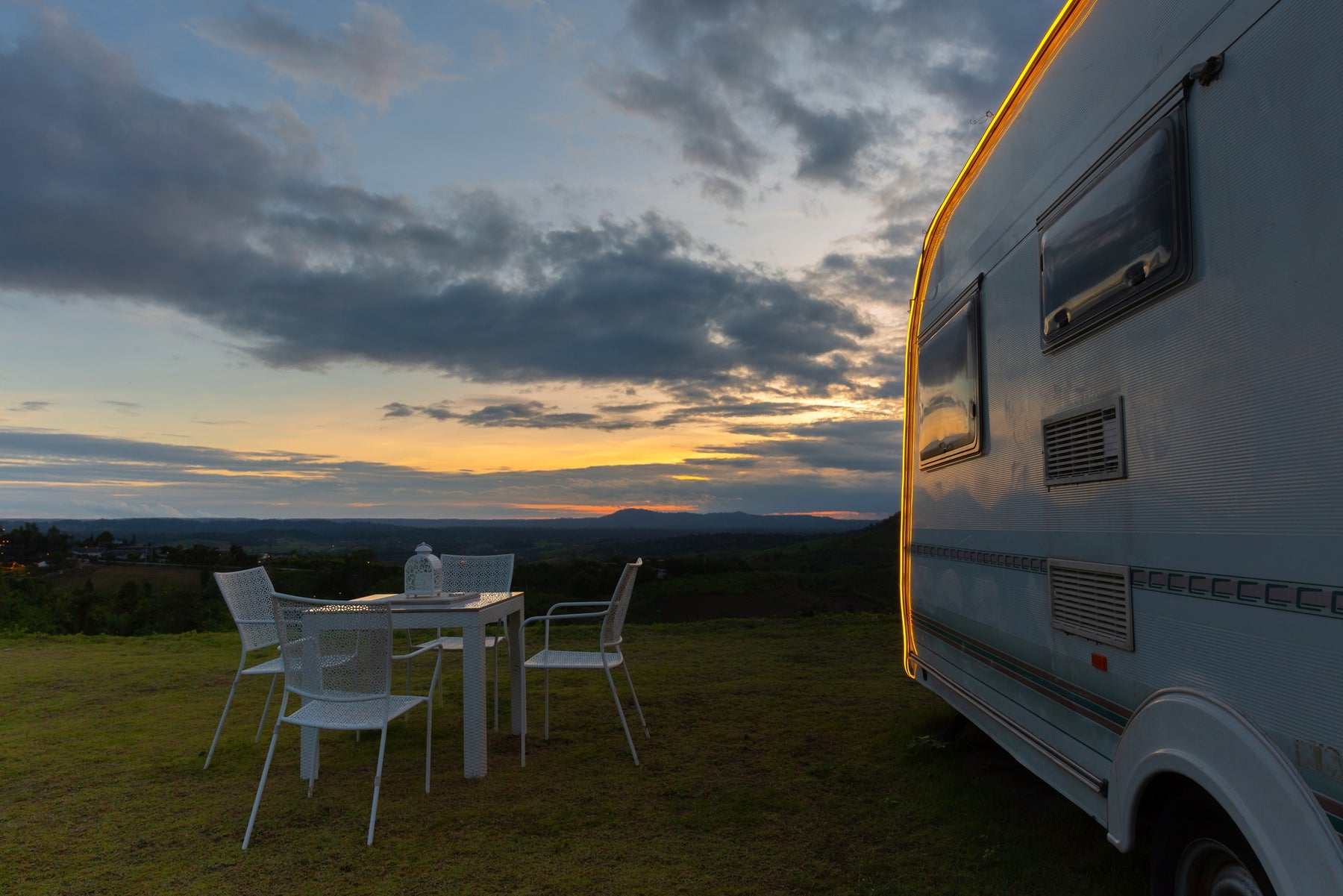 Guide To LED Lighting For Caravans and Motorhomes
Welcome to Aussie Traveller, your trusted companion for all things camping and caravanning. As a dedicated provider of top-notch camping accessories and essentials, we understand the significance of creating the perfect home on wheels. 
One essential element of this experience is lighting. In this guide, we will shed light on the world of LED lighting for caravans and motorhomes, helping you make an informed choice for your journey.
The Advantages of LED Lighting
At Aussie Traveller, we always strived to offer our customers the best possible solutions, and LED lighting is no exception. Here are some advantages of choosing LED lights for your caravan or motorhome:
Energy Efficiency 
LED lights are incredibly energy-efficient, helping you conserve power and extend the life of your batteries. This means fewer worries about finding a power source during your adventures.
Longevity 
LED lights have an impressive lifespan, lasting significantly longer than traditional incandescent bulbs. This translates to less frequent replacements and reduced maintenance costs.
Low Heat Emission
LED lights generate very little heat compared to incandescent bulbs, making them a safer choice for confined spaces like caravans. You can touch them without the fear of burns or damage.
Durability 
LED lights are built to withstand the rigours of travel. They are shock-resistant and can handle vibrations and bumps on the road without flickering or breaking.
Choosing the Right LED Lights
Selecting the perfect LED lights for your caravan or motorhome can greatly enhance your camping experience. Here are some factors to consider when making your choice:
Light Output 
Determine the brightness you need for different areas of your vehicle. Warm white LEDs create a cosy atmosphere, while cool white LEDs are ideal for task lighting. Aussie Traveller offers a range of options to suit your preferences.
Colour Temperature 
LED lights come in various colour temperatures, measured in Kelvin (K). Choose the one that suits your ambiance. Higher Kelvin values (e.g., 5000K) provide a crisp, cool white light, while lower Kelvin values (e.g., 2700K) offer a warm, soft glow.
Beam Angle 
Consider the beam angle to ensure adequate coverage. Narrow beam angles are suitable for task lighting, while wider angles are perfect for general illumination.
Dimmability 
Opt for dimmable LED lights to have control over the intensity of the light. This can help create the perfect mood in your caravan.
Installation and Maintenance
Aussie Traveller is committed to providing you with a hassle-free experience. Our LED lights are designed for easy installation, so if you're not confident with electrical work, we recommend consulting our network of Service Partners located all across Australia.
Maintenance is minimal with LED lights, but it's essential to keep them clean and free of dust, as this can affect their performance over time. Regularly inspect and replace any damaged fixtures to ensure a consistently well-lit environment.
Different Types of Caravan LED Lights
In the world of LED lighting for caravans and motorhomes, a variety of options are available, each serving specific purposes to customise your lighting setup:
Flexible LED Strip and Bar Lighting 
Versatile and ideal for exterior caravan mood lighting, strip lights come in a variety of lengths and can be installed under gazebos, awnings, or annexes, creating an inviting ambiance.
LED Bulbs 
Modern replacements for incandescent bulbs fit standard fixtures, providing bright and efficient lighting for general use in ceiling fixtures and reading lamps.
LED Spotlights 
These are designed for focused, directional lighting, perfect for acting as reading lights or useful when cooking as they offer adjustability for specific areas.
LED Puck Lights 
Small, round fixtures for tight spaces like closets or under cabinets, offering localised and practical lighting in your RV.
LED Awning Lights 
These are mounted on the exterior to extend outdoor living space, creating a well-lit area for evening activities.
Select the LED lights that match the areas you want to illuminate and the ambience you desire. Aussie Traveller offers a wide range of caravan LED awning lights, ensuring you find the perfect fit for your unique needs, enhancing your camping experience.
The Aussie Traveller Advantage
Choosing Aussie Traveller for your LED lighting needs means you're choosing quality, reliability, and trusted expertise. Our team is here to assist you at every step, from selecting the right LED lights to installation advice and after-sales support.
Shop With Us at Aussie Traveller Today
In the world of caravanning and motorhomes, lighting plays a pivotal role in enhancing your overall experience. With LED lighting from Aussie Traveller, you can enjoy energy efficiency, durability, and flexibility like never before. Whether you're seeking the perfect ambience or reliable task lighting, our range of LED lights has you covered.
Ready to add to cart? Browse our range of LED lights and other caravan accessories and essentials online today for Australia-wide shipping. If you have any questions about products, warranty, other caravan components or anything related, don't hesitate to contact us.