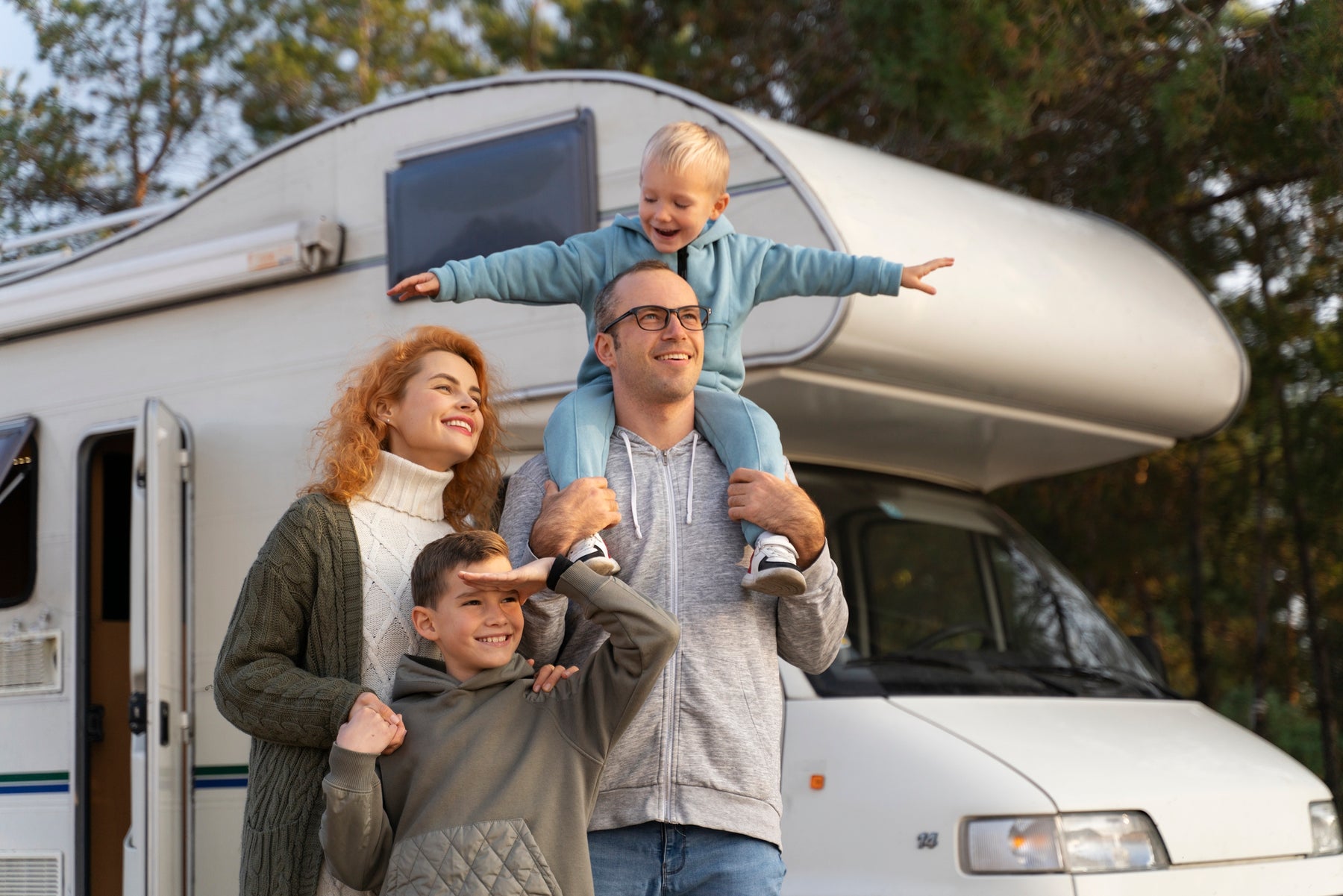 The Top 10 Caravan RV Camping Spots in Australia
When it comes to camping in Australia, whether it be a caravan, RV, or camping under the stars, there's no place quite like our diverse landscapes, which include national parks, stunning natural beauty, and a range of campgrounds and caravan parks, to choose from. It's a paradise for those seeking adventure on wheels.
From the rugged coastlines of the Grampians National Park to the lush rainforests of Queensland, offering both nature and resort-style caravan parks, Australia has it all. Our goal at Aussie Traveller is to help you plan your next caravan adventure, whether you're searching for a tranquil hideaway in a national park or an action-packed escape at a beachside caravan park resort. Here are our top 10 suggestions that you need to check out. 
Where Should You Go: Caravan Park or National Park?
Caravan parks and national parks are top popular destinations for camping and outdoor recreation in Australia, but they serve different purposes and offer distinct experiences.
What is a Caravan Park?
Caravan parks (also known as holiday parks) are designed to provide a range of amenities and facilities for travellers. These may include powered sites and unpowered caravan sites, cabins, amenities blocks with showers and toilets, laundry facilities, communal camp kitchens, and entertainment areas. Some caravan parks even offer swimming pools, playgrounds, and recreational activities.
What is a National Park?
National parks typically offer more limited amenities compared to caravan parks. Campgrounds within national parks may provide basic facilities such as toilets, picnic tables, and fire pits, but they often lack amenities like showers, kitchens, and electricity at individual campsites. If you are one with nature and enjoy the silence of feeling off the grid, free camping at national park camping sites is the way to go.
Where To Go For The Best Caravan RV Camping Experiences?
If you and your adventurous spirit love exploring new campsites, we've compiled a list of our top favourite campground spots across Australia, from National Parks to caravan parks:
National Park for Caravan RV Camping Sites
Exploring Australia's national parks while caravanning or camping is a fantastic way to immerse yourself in the country's natural beauty. Here are our top 5 national parks in Australia for caravan, RV or camping:
Kakadu National Park - Northern Territory
Kakadu National Park is Australia's largest national park, renowned for its diverse landscapes, including wetlands, waterfalls, and ancient rock art sites. There are several camp sites, both powered and unpowered, that cater to caravan lovers and camping enthusiasts. Don't miss the chance to see crocodiles in their natural habitat.
Flinders Ranges National Park - South Australia
Located in the heart of South Australia, the Flinders Ranges offer stunning red rock formations, gorges, and unique flora and fauna. There are several campsites with facilities suitable for your caravan or RV, providing access to surreal hiking trails and scenic lookouts.
Booderee National Park - New South Wales
Located in Jervis Bay Territory, Australia Booderee National Park is a beautiful coastal park that offers camping facilities suitable for caravans and camper trailers. If you're seeking dazzling, pristine white sand beaches and the world's most crystal-clear waters, look no further than pitching a tent or camping at this great spot.
Freycinet National Park - Tasmania
Freycinet National Park is famous for its absolute beachfront site with clear waters, white sand beaches and pink granite peaks. Several camp areas cater to caravans and tents, allowing you to wake up to the sounds of the ocean. The park offers excellent coastal walks and opportunities for kayaking.
Great Otway National Park - Victoria
Located inland from the Great Ocean Road, this park features lush rainforests, cascading waterfalls, and abundant wildlife. Popular attractions within the park include the Otway Fly Treetop Walk, Triplet Falls, and the Cape Otway Lightstation. The national park offers several campsites and camping areas where visitors can immerse themselves in the park's natural beauty and enjoy outdoor experiences.
Caravan Park for Caravan RV Camping Sites
These caravan parks offer a variety of top experiences, from coastal adventures with nearby surfing beaches to a tourist park with nature escapes, ensuring there's something for every type of camper in Australia.
BIG4 Adventure Whitsunday Resort - Airlie Beach, Queensland
Nestled in the heart of the stunning Whitsunday Islands, this award-winning caravan park offers a range of accommodations from powered caravan sites to luxury resort-style cabins. Enjoy its water park, lagoon-style pool, and its close proximity to the Great Barrier Reef and ocean views. Perfect for a place to bring the kids during the school holidays.
Discovery Parks - Cradle Mountain, Tasmania
For a serene escape in nature, this caravan park near Cradle Mountain National Park is more than ideal. It provides a perfect base for exploring the wilderness of Tasmania with powered sites, cabins, and abundant wildlife.
BIG4 Apollo Bay Pisces Holiday Park - Apollo Bay, Victoria
Located on the Great Ocean Road, this caravan park offers breathtaking ocean views, beach access, and a range of family-friendly amenities. It's the perfect location to explore the famous Twelve Apostles and the scenic coastline.
BIG4 Ingenia Holidays Cairns Coconut - Cairns, Queensland
This tropical oasis in North Queensland is not only an ideal family or friend holiday retreat but also one of the best caravan parks for camping enthusiasts. Boasting a wide range of activities, including water slides, a mini-golf course, and multiple swimming pools, it offers a perfect combination of relaxation and adventure. This destination serves as the ultimate gateway for exploring the wonders of the Great Barrier Reef and the Daintree Rainforest.
Discovery Parks - Byron Bay, New South Wales
Set in the beautiful Byron Bay region, this caravan park offers a mix of camping sites and cabins. It's close to the famous beaches, eclectic shops, and cultural attractions of Byron Bay, making it a popular choice for camping in Australia or travellers seeking a coastal getaway.
Are You Ready For Your Caravan RV Camping Trip?
Whether your camping trip will be full of fishing, swimming the shorelines or simply exploring the Aussie bush, you need the right camping gear to get you ready for your adventures in the great outdoors. Browse our caravan, RV or camping range today and visit these top 10 caravan sites on your next adventure. Happy camping!