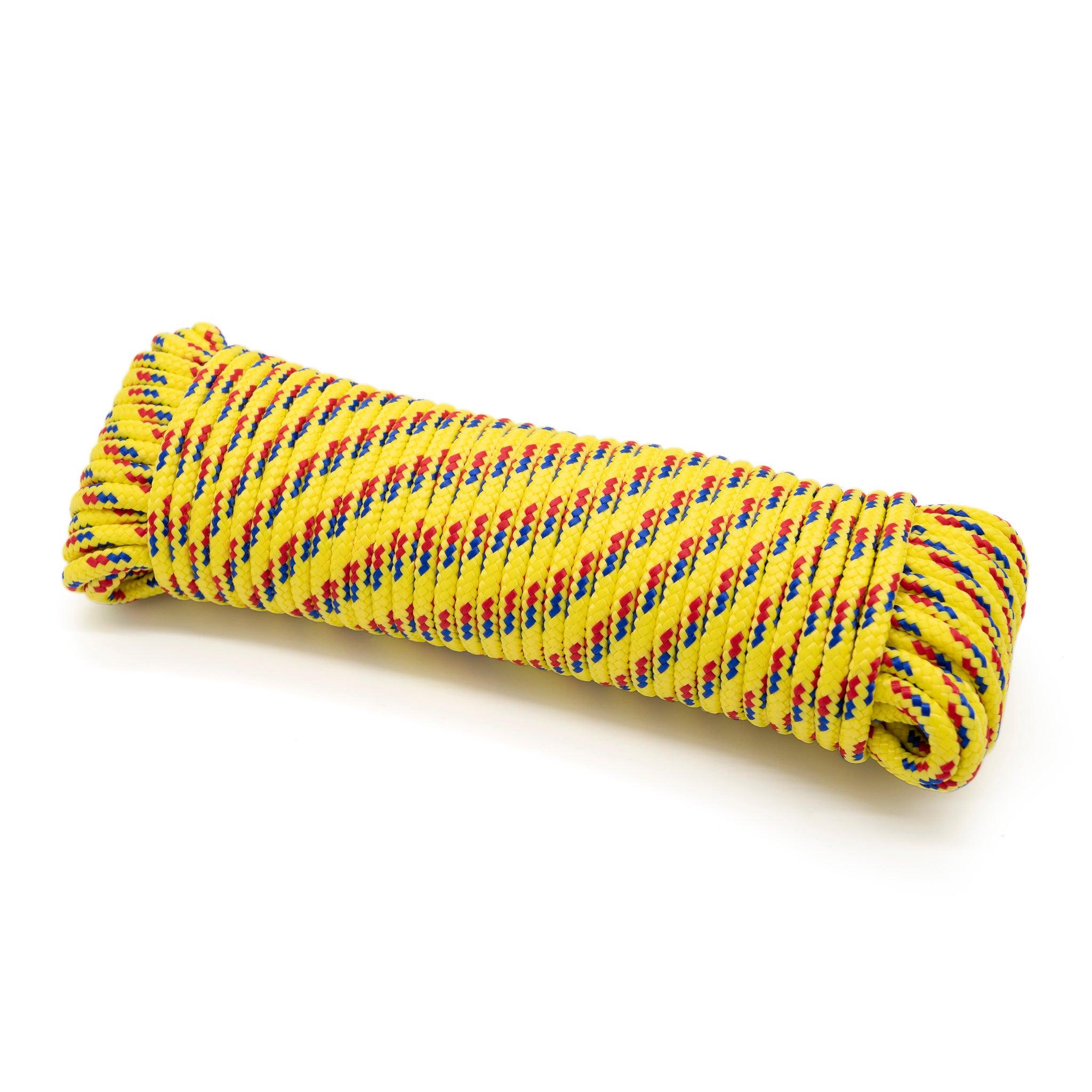 Utility Rope 6mm x 25m - Yellow
Take your camping experience to the next level with the Aussie Traveller multi-use ropes. These are an essential item for any type of outdoor adventure, from camping to hiking, caravanning or off-roading. 
Constructed with a 16-strand braided rope for maximum toughness, they will securely fasten down your gear on the back of the trailer or ute, and can even be used to replace tie down ropes on tents if required.
Features

Polypropylene multi-filament rope
16-Strand braided rope
Working force of 150kg
Breaking force of 350kg