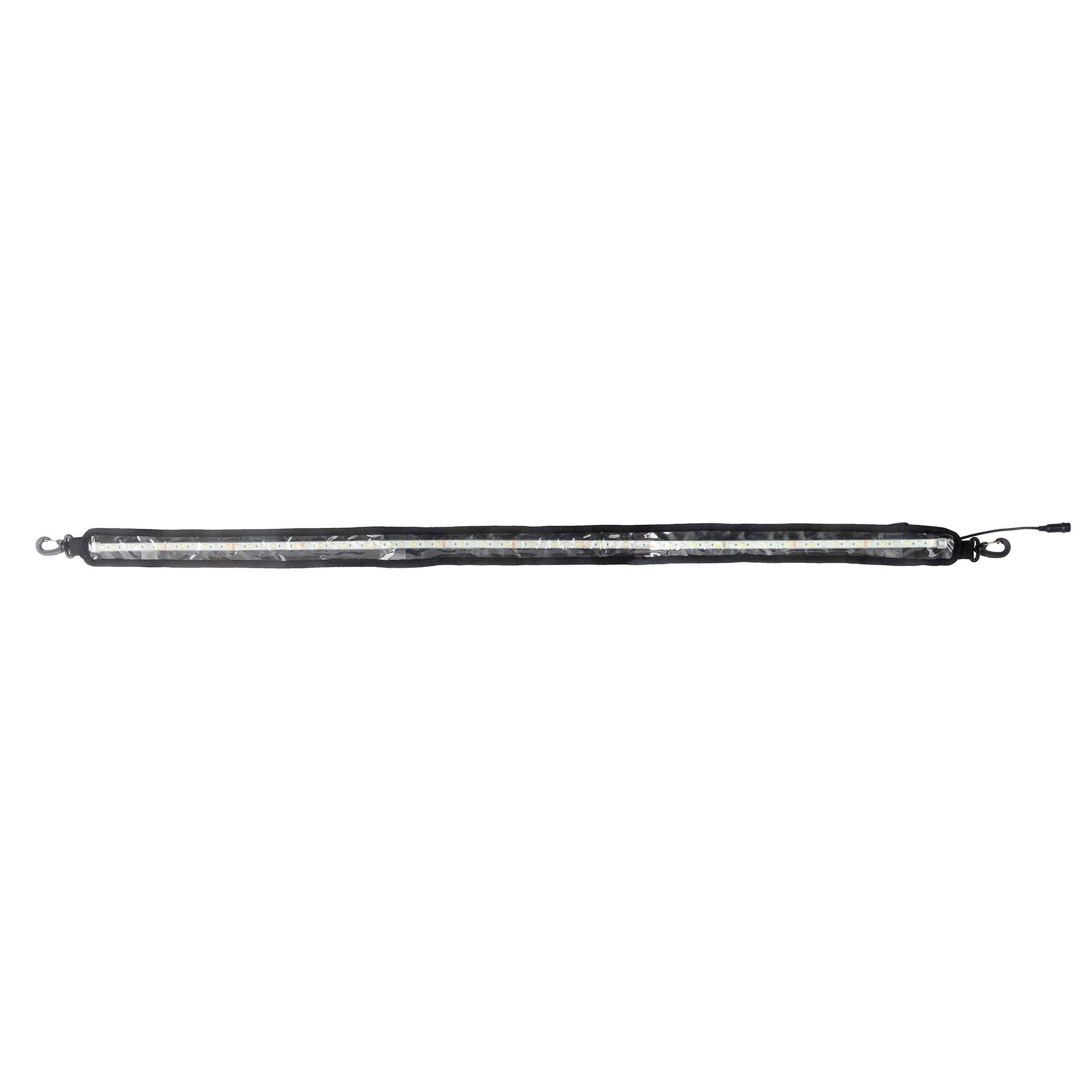 Flexible 1.2m LED Strip Light
You won't be left in the dark ever again with Aussie Traveller's range of strip lighting solutions for your campsite.
This strip light hooks onto any object with its Snap-On hooks or Velcro straps, making it easy to use in any outdoor situation. Featuring a touch dimmer switch for easy control of brightness and a car adaptor, this strip light is a must have for any camp pack.
Features

Fast & easy to setup
Flexible LED strip
Dimmable light
Clip on hooks

Includes:

1 x 1.2m LED Strip Light with Velcro Loops & Clip Hooks

1 x 5m Cable with 12V Accessory Plug
1 x Battery Clips with 12V Accessory Socket
1 x Touch Switch (Dimmer Control)
1 x Carry Case